Amazing Optical Illusion Magic
Effect: Check the two images below. Sitting at your computer, Mr Angry appears on the left and Miss Happy, appears on the right.
If you now stand up and view the image from a few feet away, you will see that the two images, have miraculously swapped places. Try it and see for yourself.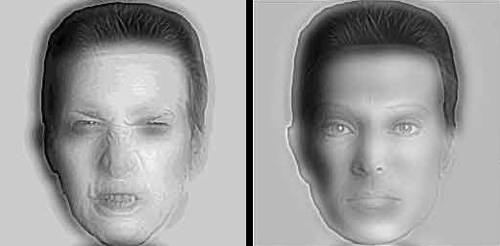 It is said this illusion was created by Phillippe G.Schyns and Aude Oliva of the University of Glasgow.